Mel had a drawing on her
blog
and I was one of the winners! I won a gift certificate to her Etsy shop,
Epic Stitching
.
I tried to take a photo of the bracelet that I chose but it didn't come out so well, so I'm "borrowing" the image from her shop.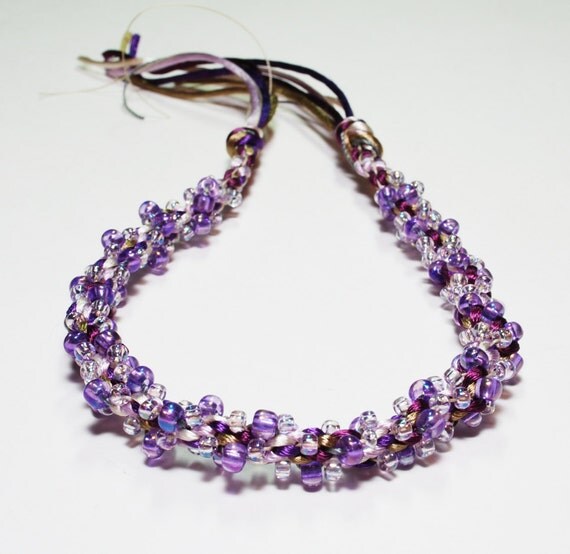 Isn't this lovely?! Believe me, the photo does not do it justice! It was hard to choose just one item - you have to check out the
shop
to view all the gorgeous pieces she offers!
Since I didn't think I'd do too well trying to tie on the bracelet, I asked her for a lobster clasp to be added. It's a service that she offers in the shop as well as requesting different lengths for the bracelets and necklaces.
Happy Stitching!
Stacy